Online Continuing Education
---
ISFSI's mission is to offer continuing education opportunities that provide the most current, industry relevant information to our adult learners. Through this education, we expect learners to achieve one or more of the stated learning objectives with the aim of improving their knowledge, competence, confidence and, when applicable, professional performance.

The content of each ISFSI continuing education program is geared to address the professional practice gaps and underlying educational needs of the audience, providing members with the knowledge and skills generally recognized and accepted within the scope of their work.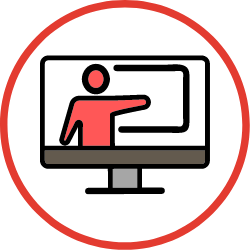 Instructor-Led Live Web Based Class
Instructor-led live web-based classes allows learners to connect with an instructor during live lectures. The live sessions are recorded and made available on-demand along with materials for a set time frame following the conclusion of the live class. Students are issued a certificate of completion and are eligible for continuing education. Fee based for members and non-members.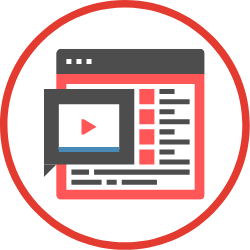 Online On-Demand Class
On-demand courses allow learners to train at their own pace, exploring resources such as books, videos, PowerPoint, and coaching sessions. On-demand courses do not follow a set schedule and are open for a set time. Students are issued a certificate of completion and are eligible for continuing education. Fee based for members and non-members.
Continuing Education
11 Steps to Creating a Culture of Firefighter Fitness

Contains 4 Component(s), Includes Credits

Includes a Live Web Event on 05/20/2021 at 11:00 AM (EDT)

Live Instructor Led Course Thursday, May 20th: This presentation will share 11 key elements of successful fire department fitness programs. From medical and fitness evaluations, to creating fitness SOG's and purchasing cost-effective fitness equipment, this class will give all firefighters (both career and volunteer) the tools they need to create a culture of fitness at their fire department. Doing so will improve fireground performance and safety, career longevity, and overall morale. Attendees will learn that any investment in firefighter wellness will pay huge dividends; even saving fire departments money. Continuing Education Hours: 2.5

Register

Non-member - $75
Member - $37.50
| Access Date | Quiz Result | Score | Actions |
| --- | --- | --- | --- |
Interested in Hosting a Class?
ISFSI welcomes submissions for the online continuing education from all members and subject matter experts. We have published some submission guidelines that will provide assistance when submitting your proposal for consideration. Instructor development topics should be the primary focus, however content with a relevant and timely message will also be considered.