[Webinar] Building a Professional Development Program for Success
Product not yet rated
Register

Non-member - Free!
Member - Free!
[Webinar] Building a Professional Development Program for Success: In this webinar we will discuss the what constitutes an effective Professional Development Program including benefits, delivery models and evaluation metrics.
Topics to be covered include:
Identify what constitutes an effective Professional Development Program
Discuss the benefits of an effective Professional Development Program
Evaluate key Professional Development motivators
Identify best delivery practices in Professional Development Programs
Discuss effective methods to evaluate Professional Development Program success
Review the ISFSI Professional Development Matrix
Instructors:
Mike Richardson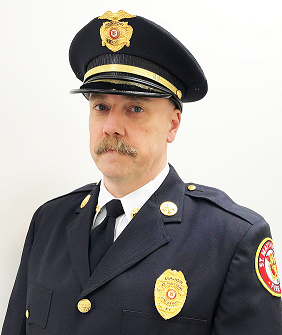 Mike is a 35-year veteran of the Military and Fire Service, and is currently the Division Chief of Training & Safety for the St Matthews FD in Louisville, KY. He is a graduate of the Eastern KY University Fire Science and Loss Prevention & Safety Programs. Chief Richardson has focused the past 20 years of his career on being an instructor which has allowed him to work with first responders in 43 States and 8 Countries. He has been involved with the Fire Service at a national level through, instructing at national conferences such as FDIC and Fire-Rescue International, authoring over 30 articles in publications such as Fire Engineering and Firehouse, and serving on the Board of Directors for the Fire Dept Safety Officers Assoc and the International Society of Fire Service Instructors. Chief Richardson has also served on the NFPA Electronic Safety Equipment and Fire Service Training Committees.

Anthony Kastros
Anthony is a 32-year veteran of the fire service and Battalion Chief with Sacramento Metro Fire District (ret). He brings a wide variety of experiences, a high level of energy and a sincere passion to his instruction and service. He is author of the Fire Engineering book and video series, Mastering the Fire Service Assessment Center – 2ndEdition. The curriculum covers an extremely comprehensive scope of the knowledge, skills and abilities that span the dimensions of leadership, management, and emergency operations.
Kastros is an FDIC-International and Firehouse World instructor, was the Keynote Speaker at FDIC 2013 and is the recipient of the 2019 George D. Post Instructor of the Year Award from the International Society of Fire Service Instructors and Fire Engineering. Anthony hosts The Command Show, a monthly blog radio show through Fire Engineering. Anthony holds a Bachelor of Science degree in Business and Human Resource Management, an Associate's of Science in Fire Technology, and is a certified Fire Officer for California. .
Components visible upon registration.